About DNG Placement Services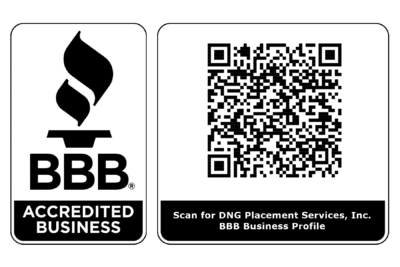 DNG Placement Services, Inc. delivers focused, direct hire recruitment solutions within the healthcare arena. The firm launches targeted initiatives, presenting to the client only candidates that meet and exceed expectations without wasting anyone's valuable time or resources.
We represent and provide career opportunities within hospitals, nursing homes, adult day care, ambulatory centers, private practices, and more.
Recruitment plans may take the form of a single discreet search or a wide-ranging agreement, encompassing a full array of clinical and non-clinical disciplines.
Offered services also include professional resume writing, career coaching, and social media presence improvement.
DNG Placement Services, Inc. is a woman-owned business with an A+ rating with the Better Business Bureau since 2011.
References are available on LinkedIn.
What Our Clients Have to Say
"A total professional, no wasted time, everything disclosed. Discreet, well informed, HONEST!"
– Charles L., Administrator, Heritage Healthcare
About the Founder
LinkedIn Profile: Deborah Nemeth-Gelberg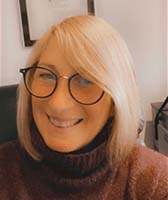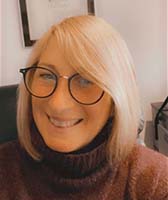 Deborah Nemeth-Gelberg, President of DNG Placement Services, Inc., has over twenty years of experience in the healthcare industry. Ms. Gelberg was a founder and former president of an international recruitment firm and, simultaneously, the founder and executive director of a domestic rehabilitation staffing agency. She has successfully recruited in the US, South Korea, and the Philippines and placed a myriad of healthcare professionals in a variety of venues. A small sampling of placements has included: C-Suite and regional leadership, physicians, licensed nursing home administrators, directors of nursing, all levels of foreign and domestically trained nurses, social workers, registered dietitians, physical, occupational, speech, therapeutic recreation/ creative arts therapists, EMR/ medical records, admissions/ marketing, and human resources personnel.
Ms. Gelberg served as adjunct faculty with the Health and Public Service Institute, Department of Continuing Education and Professional Studies of C. W. Post – Long Island University, where she was the coordinator of the New York State Department of Health sanctioned 100-Hour Nursing Home Administrator Program. She was also a member of the Health Ethics Action Leadership, a division of the Long Island University College of Management's Center on Aging.